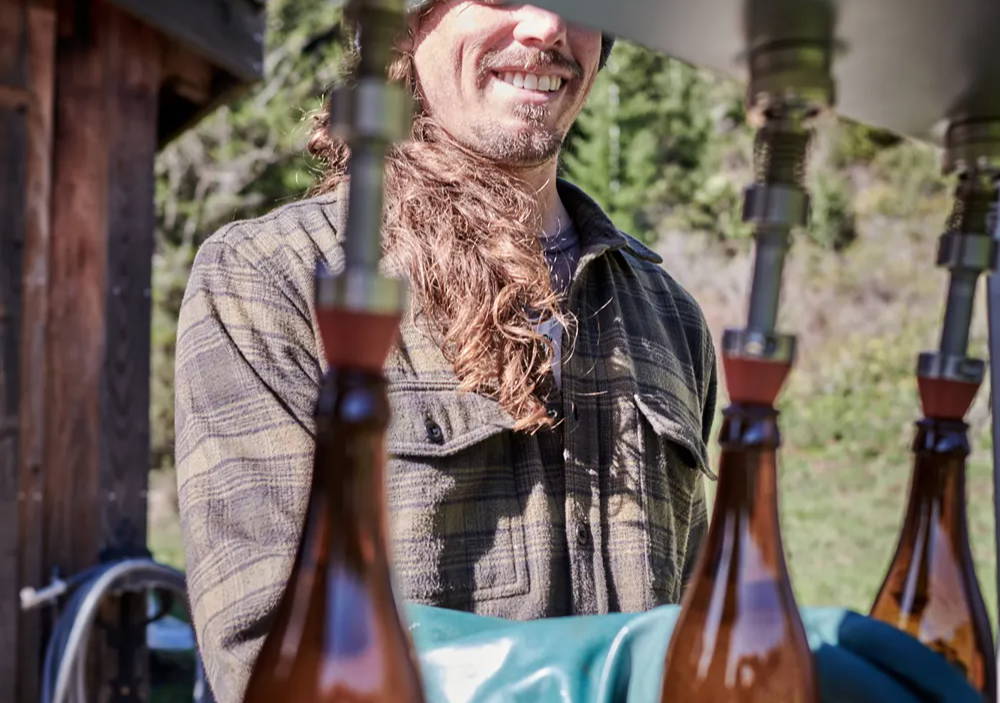 We spoke with Oz Farm's master cider maker Dean Fernandez to learn more about how they're using traditional methods to turn over 50 varieties of heirloom apples into organic cider on the Mendocino Coast.
How long has Oz Farm been making their own cider?

Oz has been making cider under the Oz brand for 4 seasons. Folks at Village Oz have been making cider off the orchard since it was a hippie commune in the 70's. I hold certificates in Cider and Perry Production through the Cider & Perry Academy (CPA), Cider Institute of North America (CINA) and Oregon State University. I've taken research and development trips to cider hot spots all over the world, made years of trial batches and have a tribe of mentors that has helped me get to where we are now.
Walk us through the process a bit.
Our orchard based farmhouse ciders are made from a crafted blend of over 50 organic heirloom varieties. We crush the apples and 'wild' ferment the juice with native yeasts. Once primary fermentation is complete we age the cider for one year in chardonnay oak barrels. Once aged, we bottle and keg condition the cider and it's ready for consumption. We make our ciders bone dry so there is very low residual sugars from the original juice.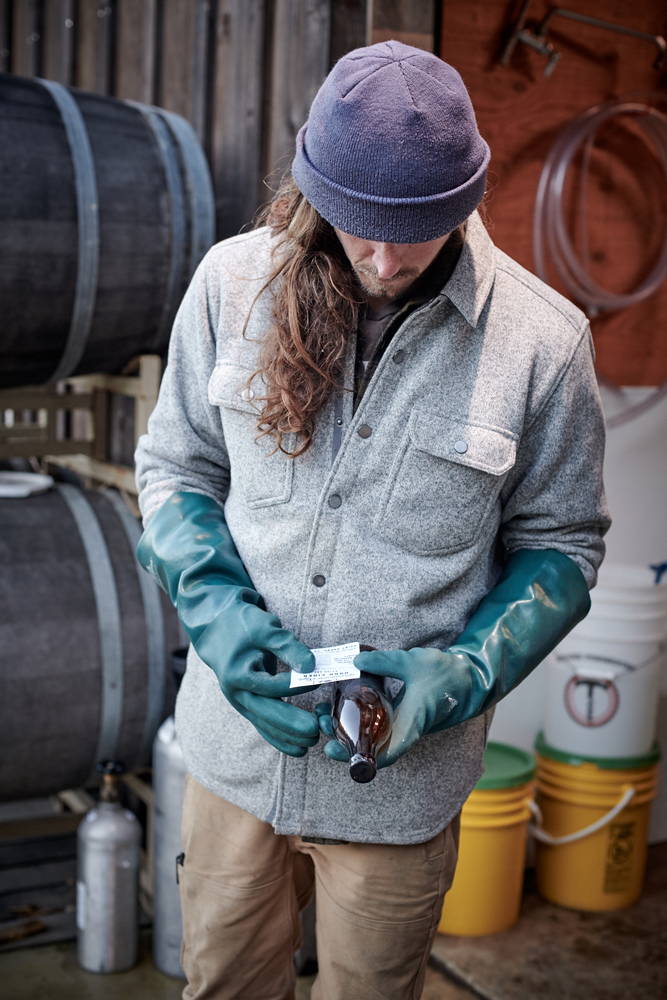 What has the community response been like so far? Do you feel a sense of pride seeing your bottles around the local community?
Oz has a rich local history and has built a reputation for quality organic produce. This has been our first venture into a value added product from a raw commodity we produce so we wanted to make sure it was high enough quality to carry the Oz name. Turns out there's only one way to find out. We started by making it for onsite sales for our farmstead guests and event attendees, which was awesome because it never even left the farm! Then we opened up an account with a local bar and then a local pizza shop and got a good response from the town locals as well. It gave us a lot of confidence and motivation in the beginning to keep going with a local and sustainably sourced adult beverage with ethics and values aligned to our mission and vision.
What's next for Oz Farm? Do you have plans to expand the cider business?
We just bottled our first round of cider ever! Over 1,000 bottles! We've been selling kegs and onsite growlers, but moving into bottles is a way to get the cider out there to more people in different demographics, especially during Covid. Each bottle of cider is an actual taste of our orchard and a great story!